...a little on the crazy side. I think she is trying to make it her thing. She is not the baby of the family. She is not the oldest, so she is looking for what makes her - her. But don't get me wrong, she is not crazy in a need to institutionalize her way, but in a spontaneous, fun, and happy way. Kind of like she has a whole lot of energy and lots of ideas way. It is cute.
I used Hambly papers, overlays and rub ons for this page. Hambly is really perfect stuff for the feeling I wanted to get across of on this page. And for the inspiration for it, I used a layout I did for
Shetchy Thursdays
awhile back. (
You can see that one here.
) This was one of my favorite ST sketches. Anyway, the rays and all just were perfect for this!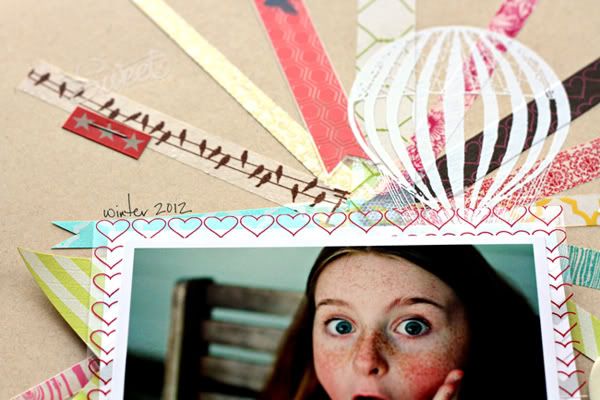 Plus all the fun Hambly elements just add to the mood.
Well, I am off to start another day. I wish I could keep some of this girl's "up" for myself! Have a great Tuesday and thanks for stopping by!