Forever ago, I purchased
Kelly Purkey's Sketchpad
class. I looked through the sketches and the zillion examples and decided it would be a fun personal "challenge" for me. I emailed KP to see if she minded and she was cool with it. YAY! But it has taken me awhile to get going. Now that Sketchy Thursday's is not a part of my weekly routine, it is time (past time) for me to start this new sketch challenge.
So for week number 1, let me show you my page...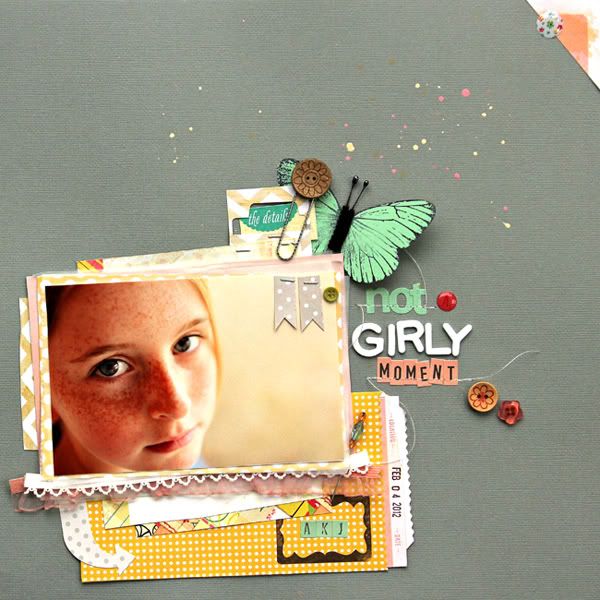 And a close up...
In the yellow envelope, I have a journaling card telling the story of the day. I do not like to share a lot of my journaling. A lot of it is personal. Some I think would bore you. Sometimes, I do not want to leave space on the main part of the page because I love the embellishments and papers too much. So I hide it. It works for me. The best part of scrapbooking is each person can do exactly what works for them! No set formula! Woo hoo!
Do you want to see the sketch? Well, I'd love to show you, but I won't. KP and her friends worked way to hard for some random person like me to go a give it all away. I would recommend buying the
class
. The slew of amazing examples is way worth it. (I am totally not affiliated at all with this class. I bought it, just like you would have too. And KP probably does not even remember my email. We do not know each other. We are not FB friends. But I do think she is pretty cool.)
But anyway, it was fun to "play". Thanks for stopping by!