And we are so thankful that is has!! The girls love school and all but have been looking forward to a break. I'd love to say they are all sleeping in and having lazy days, but that really isn't the case. They are morning girls and during the day that love to go, go, go. Granted they are playing a bunch with each other, but there are still lots of activities. Once of the best was our lake day this past Saturday. Oh yeah, tubing was a lot of fun.
For this I used the new
Splash
line from
Little Yellow Bicycle
. It is so perfect for summery lake pages (or beach pages - those are coming later) or outdoors pages. Love it!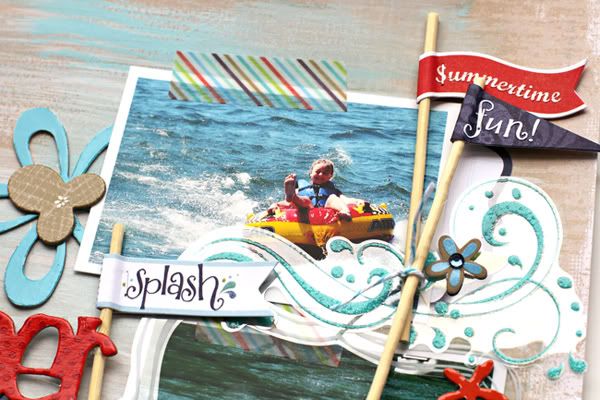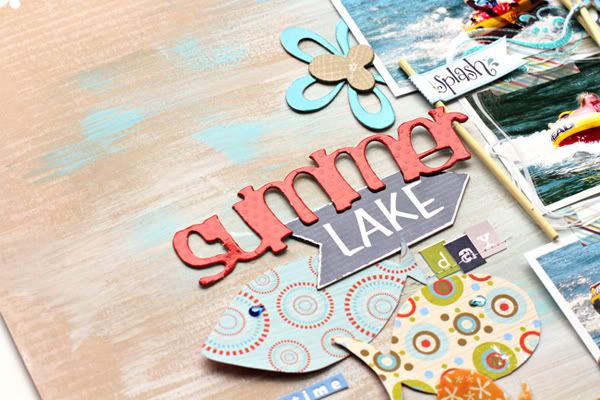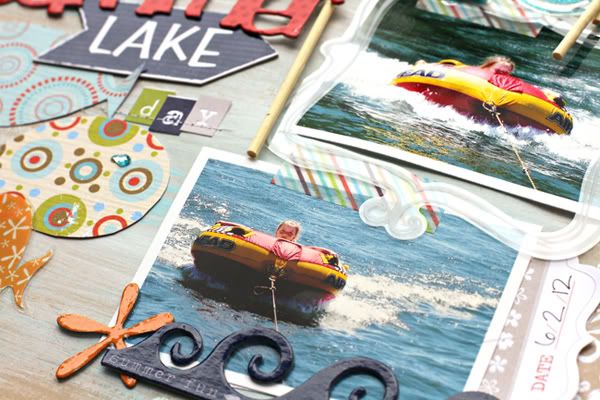 There are more summertime
Splash
pages over on the Little Yellow Bicycle blog today! Check them out.
Thanks for stopping by.