So, lately I feel like I have had a cardstock issue. I feel like I have become more and more blocked into one color cardstock. That being white. And honestly, I don't want to be stuck there. I like neutral backgrounds, but seriously, white only? Sometimes it is awesome to use white because colors really pop off of it, but usually when I get stuck on white I limit myself on patterned papers too because I don't like the cream on the white. I don't know. It is silly really. I love kraft too but that feels like it gets muddy sometimes. I used to use a cream or vanilla background all the time. I like the softness of it. But with my recent leaning towards white, I have struggled with the vanilla.
I broke the white rut Monday night though and after dusting off the vanilla, realized it was PERFECT for my project.
I used Dear Lizzy Neapolitan and Shoreline papers and embellies for the color and LOVE how perfectly it all goes with this photo.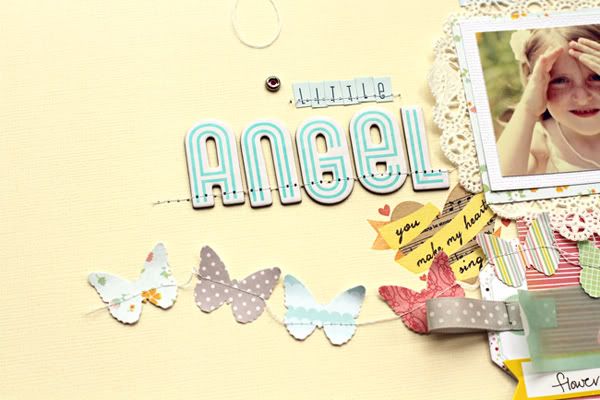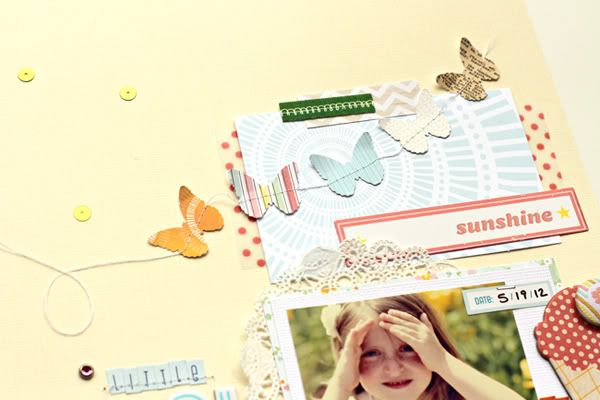 There is some hidden journaling here on a little tag. I was going to have the journaling out but it ended up being kinda personal, so hidden works better.
Anyway, I hope you all have a great Friday and a totally wonderful weekend! I am looking forward to some fresh produce and maybe some time at the pool. Yay summer!
Thanks for stopping by!